Welcome to the iHeartMedia Virtual Job Fair! You're looking for that next great job and we have found plenty of opportunities at some of the best local companies around. Join us on Thursday, September 2nd, 9-10am to speak directly with a few of the Hiring Managers who are looking for qualified candidates. Scroll through this list to find the perfect opportunity for you.
iHeartMedia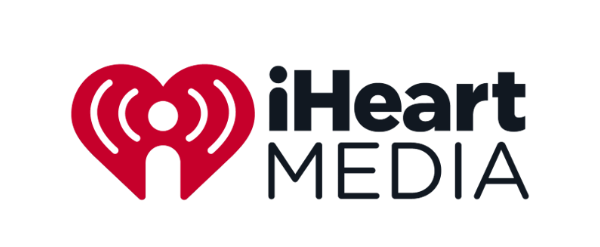 Positions available:
Account Executives
You know iHeartRadio for our amazing concerts and podcasts as well as our national and local personalities…and iHeart Portland is looking for dynamic professionals to join our sales team! Have a sense of what it takes to win? If you want to grow your career, can move at the speed of light and still have fun – Well then, we want to talk to you.
Being the #1 Audio Company in the country, we offer much more than radio advertising! As an Account Executive with iHeartMedia you have the capability to sell the most innovative and inclusive broadcast and digital marketing tools. You'll have all of these tools at your fingertips to sell locally from the Portland Metropolitan Area plus you'll be able to represent over 160 markets across the country representing over 850 diverse iHeartMedia radio stations.
(Link for live Teams meeting will be posted on Thursday 9-10am)
Apply here: https://iheartmedia.wd5.myworkdayjobs.com/en-US/External_iHM/job/Portland-OR-Everett/Senior-Account-Executive_Req21664
Click here on Thursday, 9am--10am to speak live with a Hiring Manager.
Radio Cab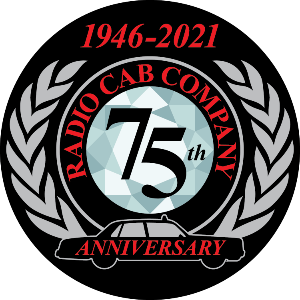 Are you looking for work? Are you familiar with the City? Do you enjoy working with the public? Radio Cab Co. has opportunities available for qualified drivers! As a Radio Cab driver, you choose the days you want to work. Work as many or as few days as you want each week. You can work the parts of town you know well. Radio Cab invites you to apply. Join the number 1 taxi service in Portland! Apply online Or bring a copy of your current driving record to the Radio Cab superintendents between 10am & 7pm, Monday – Friday: 1613 NW Kearney St. Portland, OR 97209 (Radio Cab's Headquarters in NW Portland).
Apply here: https://www.radiocab.net/join-us-radio/#radio1
Click here to speak with a Hiring Manager on Thursday from 9am--10am
Meeting ID: 914 5260 4598
Passcode: Radio
Alternative Services Oregon Inc.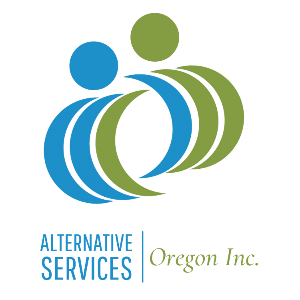 Alternative Services-Oregon, INC. is a non-profit organization dedicated to supporting children and adults with intellectual and developmental disabilities through Residential, Employment, and Community Living Support. Alternative Services Oregon is actively hiring Direct Support Professionals to join their team and support our local communities with rewarding career opportunities! Pay begins at $18/hr and includes a $650 hiring bonus. For more information, please contact Caitlin Shoquist at cshoquist@asioregon.org.
Click here to speak with a Hiring Manager on Thursday from 9am--10am
EVRAZ Oregon Steel Mills

EVRAZ North Americais a leading producer of engineered steel products for rail, energy and industrial end markets with a legacy of operational success in the United States and Canada. We recycle nearly 1 million tons of scrap metal a year making steel to produce the materials vital to energy exploration, recovery and transmission, central to the movement of goods and people, and critical to building North America's industrial infrastructure. From railroads to green energy, our engineered steel products strengthen our economy.
Our current entry level positions all start at $20.00/hour with monthly bonus opportunities. Our amazing benefits package starts on your very first day and includes low cost family medical, dental, and vision coverage, flexible spending and health savings accounts, paid vacation and paid holidays, and 401k plan with a 5% employer match. We also offer an employer funded retirement savings account, tuition reimbursement, and career advancement opportunities. Additionally, many of our positions are currently eligible for a $1,000 sign-on bonus. We look forward to connecting with you!
Available positions:
Crane Chaser - Shipping
Crane Operator – Shipping and Slab Processing
Heavy Equipment Operator – Rail Services
Material Handler – Heat Treat
Operating Technician II – Rolling Mill 
Apply here: https://evrazna.wd5.myworkdayjobs.com/EVRAZ
Click here to speak with a Hiring Manager on Thursday from 9am--10am
TriMet

Positions available:
Bus operators
Mechanics
Executive Administrator
Business Analyst
Labor Relations Director
Chief Operating Officer
And many more
Apply here: https://trimet.org/careers/
Click here for WebEx link to speak directly with Hiring Manager on Thursday (9-10am)
Join by the event number:
Event number (access code): 2599 792 5237 
Event password: trimet (874638 from phones) 
Les Schwab Tire Centers


Positions available:
Brake & Alignment Technician
Brake & Alignment Technicians are responsible for the service and installation of brake, alignment, and suspension system parts and components, providing excellent customer service and completing work according to company policies, procedures, and the Code of Conduct.
Sales & Administration (Clerical & Sales Support)
The Sales & Administration position is responsible for performing Administration duties related to store accounting and operations, assisting in the sales of tires and wheels to customers, providing excellent customer service and completing work according to company policies, procedures, and the Code of Conduct.
Sales & Service (Tire Installation, Maintenance & Sales)
The Sales & Service position is responsible for the sales, service and maintenance of tires and wheels, providing excellent customer service and completing work according to company policies, procedures, and the Code of Conduct.
Apply here: https://lesschwab.wd1.myworkdayjobs.com/Stores/1/refreshFacet/318c8bb6f553100021d223d9780d30be
Terra Firma Foundation Systems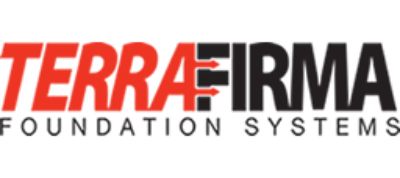 Available positions:
Construction Laborer-Construction Laborers will safely, correctly and efficiently load trucks in preparation for job sites,
perform installation duties at the job site, unload and clean trucks upon return to TerraFirma.
Supports the company's purpose, mission, and values. The ideal candidate for this position will have at least 1 year of experience with knowledge of related trades.
Customer Service Specialist – The Customer Service Specialist performs a variety of customer service tasks to ensure the highest quality customer experience. Is the single point of contact for all customer interactions post-consultation appointment including answering calls, facilitating scheduling, confirming installations, customer escalations and following up with customers on a variety of issues. Facilitates all customer related interdepartmental communication. Supports the company's management, purpose, mission, and values.
Recruiting Manager – The Recruiting Manager is responsible for owning the full-cycle recruitment process to ensure TerraFirma attracts, hires, develops and retains a talented workforce in support of the company's growth and performance goals. The Recruiting Manager works collaboratively with both the hiring managers and the greater HR team to drive results that are aligned with the strategic priorities and initiatives of the company.
Concrete Worker/Finisher - Concrete Finishers will be responsible for assisting crew in each concrete job to completion; helping ensure quality, safety and efficiency
Apply here: https://www.goterrafirma.com/about-us/job-opportunities.html
Boys & Girls Club of Portland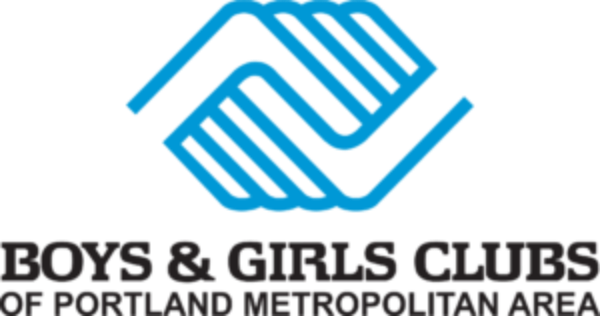 Available positions:
Youth Development Mentor
Nutrition Services Lead
Teen Program Manager
Front Desk
Teen Development Mentor
Rental & Event Coordinator
Youth Program Manager
Apply here: https://bgcportland.org/employment/
Apollo Drain & HVAC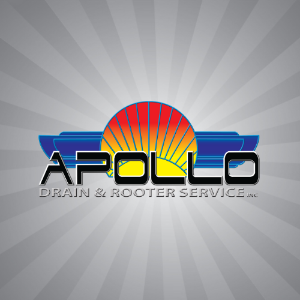 Positions available:
Journeyman Plumber
• Earn 80-120K /year
• $6000 Sign on Bonus
• Paid Birthday off
• Company vehicle and tools provided
• Top notch benefits
Drain Technician
•Good customer service skills
•Paid Birthday off
•Company Vehicle and tools provided
•Top Notch Benefits
HVAC Technician
• Competitive Pay
• Company Vehicle and Tools Provided
• Paid Birthday Off
• Tech Savvy with good customer service skills
Apply here: https://apollodrain.com/about-us/employment/
Oregon Beach Vacations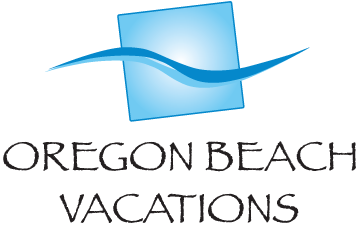 Positions available:
Vacation Rental Housekeeping - Seaside, OR to Newport, OR
Our housekeeping team is the driving force behind creating a positive guest experience. Our housekeeping team works independently cleaning our unique vacation rental homes making a safe, clean welcoming environment. The key duties for this position include general housekeeping, restocking the home and reporting maintenance issues. If you are self-motivated, detail-oriented, have great time management and enjoy seeing the results of your work then this position is for you!
Customer Service Agent - Seaside, OR
This position is key to building strong relationships with our guests and owners. The Customer Service Agent is at the hub of activity of our company assisting guests, owners, team members via phone, email or in person. Some duties can include taking phone calls, making reservations, responding to email requests and general support. A guest first attitude and a drive to create an experience will make this person successful in this position.
Maintenance Technician - Seaside, OR
The Maintenance Technician's primary mission is to exceed our guest's expectations by ensuring that our vacation rental properties are in good working order. By Inspecting equipment, structures, or materials to identify the cause of errors or other problems and defects, and repair or work with vendors as necessary you will ensure our guests have a fantastic stay!
Channel Distribution Manager - Seaside, OR or Lincoln City, OR
The Channel Manager works with our third-party advertising partners like Airbnb, Vrbo, and Booking.com to ensure that all information is syncing between our PMS system and the third-party company. This position provides support to our customer service team and guests in resolving questions and concerns about their reservations. Additionally, this role is responsible for making sure listings are in perfect order. Flow between OBV software and third-party sites flows and updates as needed. High communication, organization, time management are key to this position.
Apply here: https://www.oregonbeachvacations.com/our-company/careers
Jiffy Lube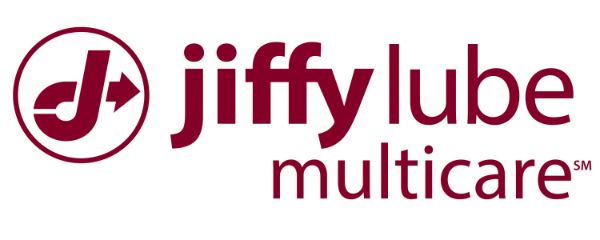 Positions available:
Lube Tech
Assistant Manager
Guest Service Advisor
Mechanic
Cashier
Greeter
Apply here: www.jiffylubeoregon.com/jobs
You can also scan this QR code to go directly to the application page.