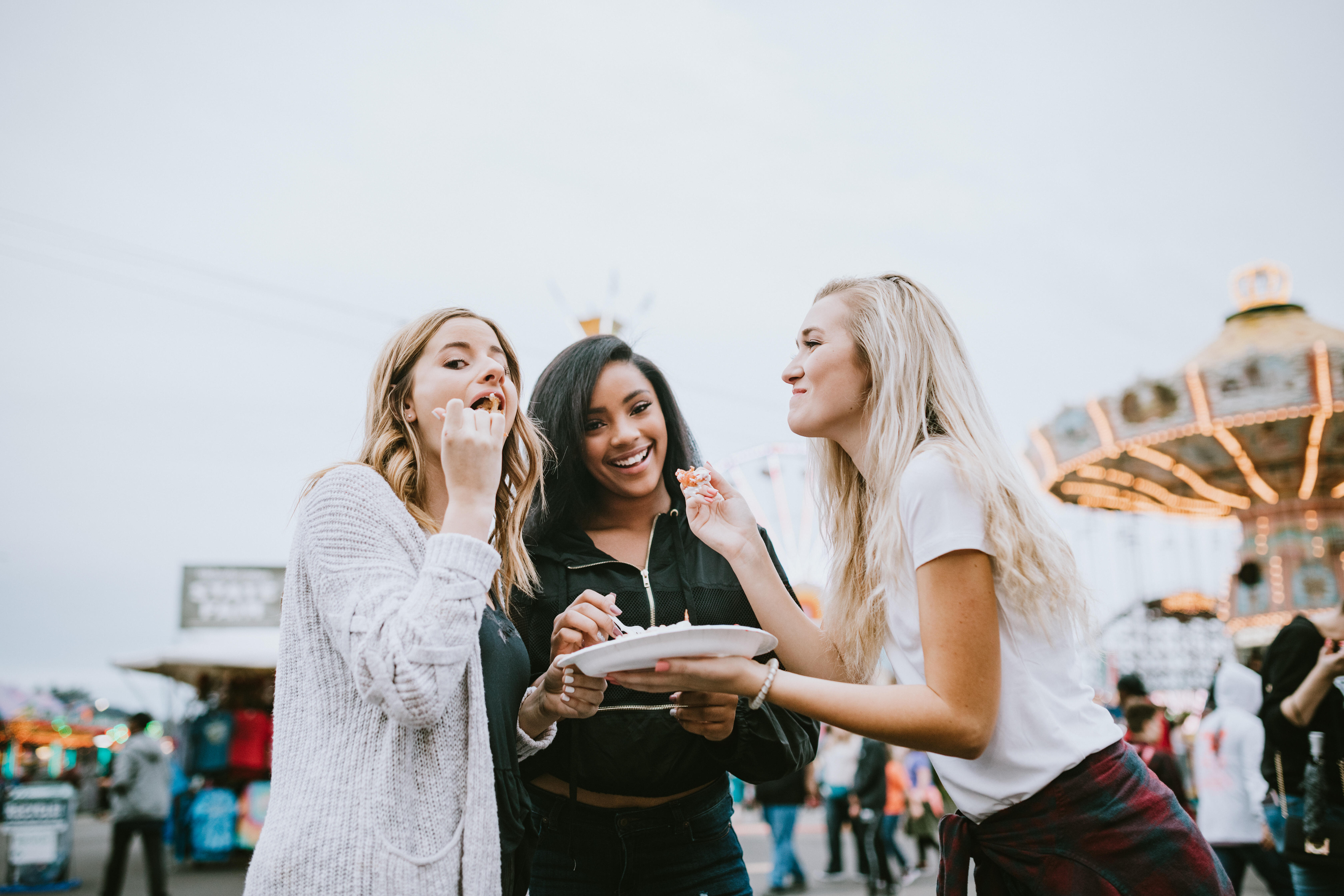 We all scream for ice cream, especially those in Beaverton because the new Salt and Straw is opening Friday July 22 at 11am. First 100 in line get a free scoop! Check out the flavors and Cedar Hills Crossing address before ya go.
Grab a turkey leg and big buckle up for some tractor driving at the Washington County Fair in Hillsboro now through July 31. Admission is free.  
Flicks on the Bricks is back this weekend at Pioneer Courthouse Square showing everything from Spiderman: No Way Home to How Stella Got Her Groove Back. free admission for the whole fam.
Starting Sunday July 24 It's the first-ever Tualatin Valley Cocktail Week at 24 select bars and restaurants who have crafted new, exclusive cocktails just for the event. Taste and then vote on your favs.
Goo Goo Dolls are playing that beautiful outdoor venue that is Edgefield Concerts On The Lawn Sunday at 6pm.
The annual Camas Day celebration returns this weekend with with a giant inflatable slide for the kiddos and The Camas Days Grand Parade Saturday at 11 AM. 
Tigard is hosting it's first ever Tigard Music Festival. 14 performances on multiple stages across several blocks. Bring a low profile chair or blanket to Downtown Tigard.
Hadestown, Tony Award Winner for Best Musical finishes it's Portland run at the Keller Auditorium tonight thru Sunday.
The Portland Sketch Comedy Festival is happening all weekend at the Siren Theater on NW Davis featuring local sketch comedy teams.
Maybe staying home and taking care of you is the plan. International Self-Care Day is this Sunday, July 24. Here are 32 great ways to pamper yourself.