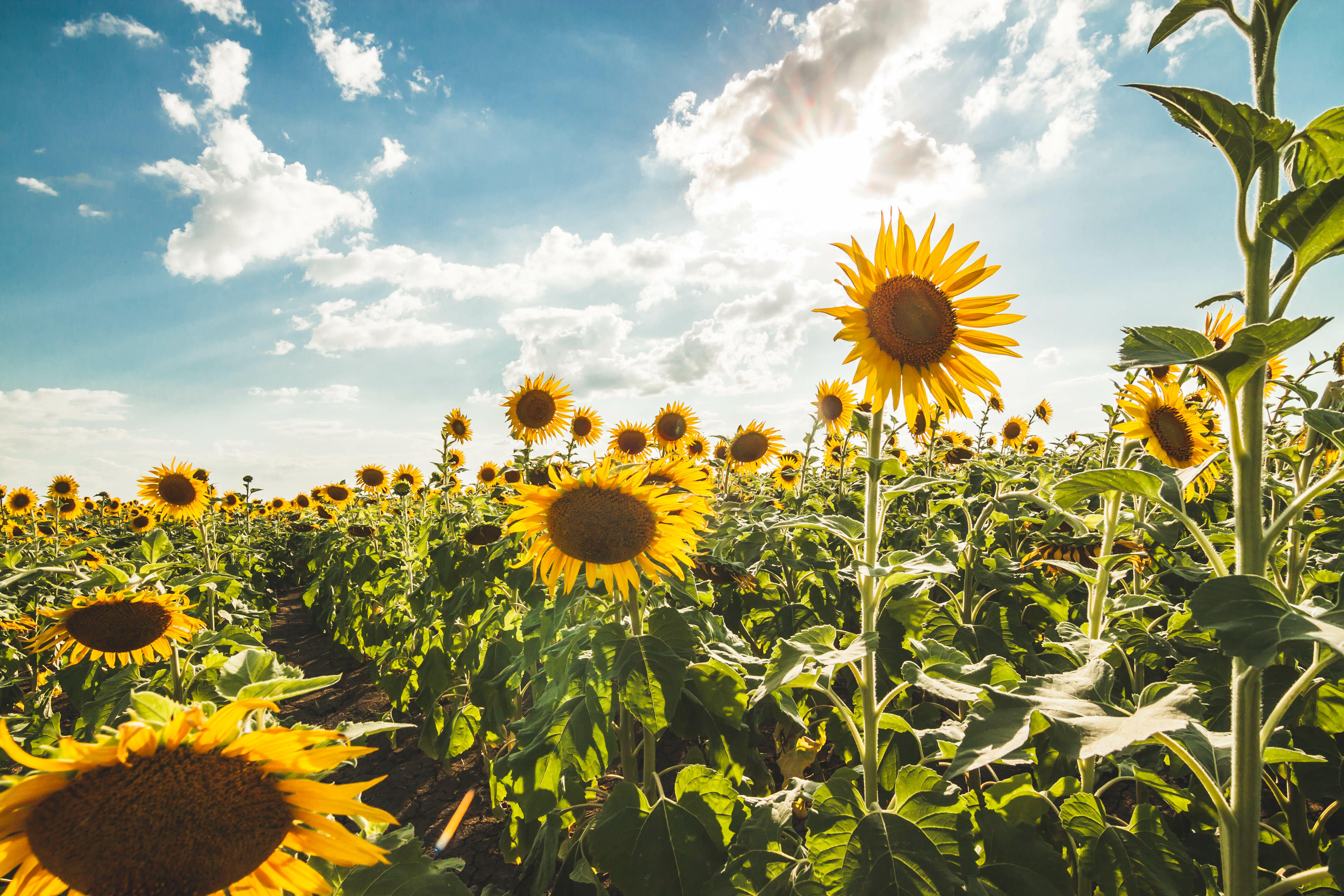 Oregon's largest Sunflower Festival is in bloom at Lee Farms in Tualatin. It opens Friday and runs weekends through Sept 4th. Amazing instagram photo opp!
Portland Burger Week wraps up Sunday. If you haven't broken down and tried one of these $8 specialty burgers then we believe you should reward yourself this weekend. Over 3 dozen restaurants crafted special burgers for this week.
Gotta love beer festival season! The Viking Beer Fest is a brand new festival happening Saturday, August 20 at the Nordic Northwest campus! This unique festival showcases the Timberhaven Vikings, a living history and reenactment group. The Vikings will be setting up historical and craft demonstrations, merchants, and combat re-enactments.
In honor of Olivia Newton-John, Grease is returning to movie theaters this weekend (99W Drive-In in Newberg) with $1 of each ticket sale will go toward breast cancer research. Fun fact: Grease was once the highest-grossing musical film of all time dethroning The Sound of Music.
The Tualatin River Paddle Challenge encourages you to kayak, canoe or paddle board along the Tualatin River Water Trail.
Coming to Oregon for the first time ever, the Wreaths Across America Mobile Education Exhibit brings the local community, veterans, active-duty military, and their families together through interactive exhibits, short films, and shared stories. At the Tigard Walmart located at 7600 SW Dartmouth St. From 10 a.m. to 3 p.m. "Welcome Home" ceremonies for interested Vietnam Veterans at 1 p.m.
Grab your leg warmers and your Aqua Net! An 80's party to benefit the Walk to End Alzheimer's SW Washington is goin down Saturday at Union Chapel in Vancouver.
Pacific Crest Trail Days festival on at the Port of Cascade Locks Marine Park Friday and Saturday. It's free unless you're camping overnight and welcome to all hikers, outdoor enthusiasts and especially Pacific Crest Trail "thru" hikers, who started months ago at the bottom of California, who have stopped off for before crossing the milestone Bridge of The Gods towards Canada.
PDX Adult Soapbox Derby is 10am Saturday at Mt. Tabor Park. Yep, grown adults flying down that hill in homemade vessels!
The Oregon International Air Show is this weekend at the McMinnville Airport. There will be an appearance by the United States Air Force Thunderbirds.
Join K103 at the HAPO Back To School Bash on Sunday, August 21st from 1-5pm. Fun for the whole family!