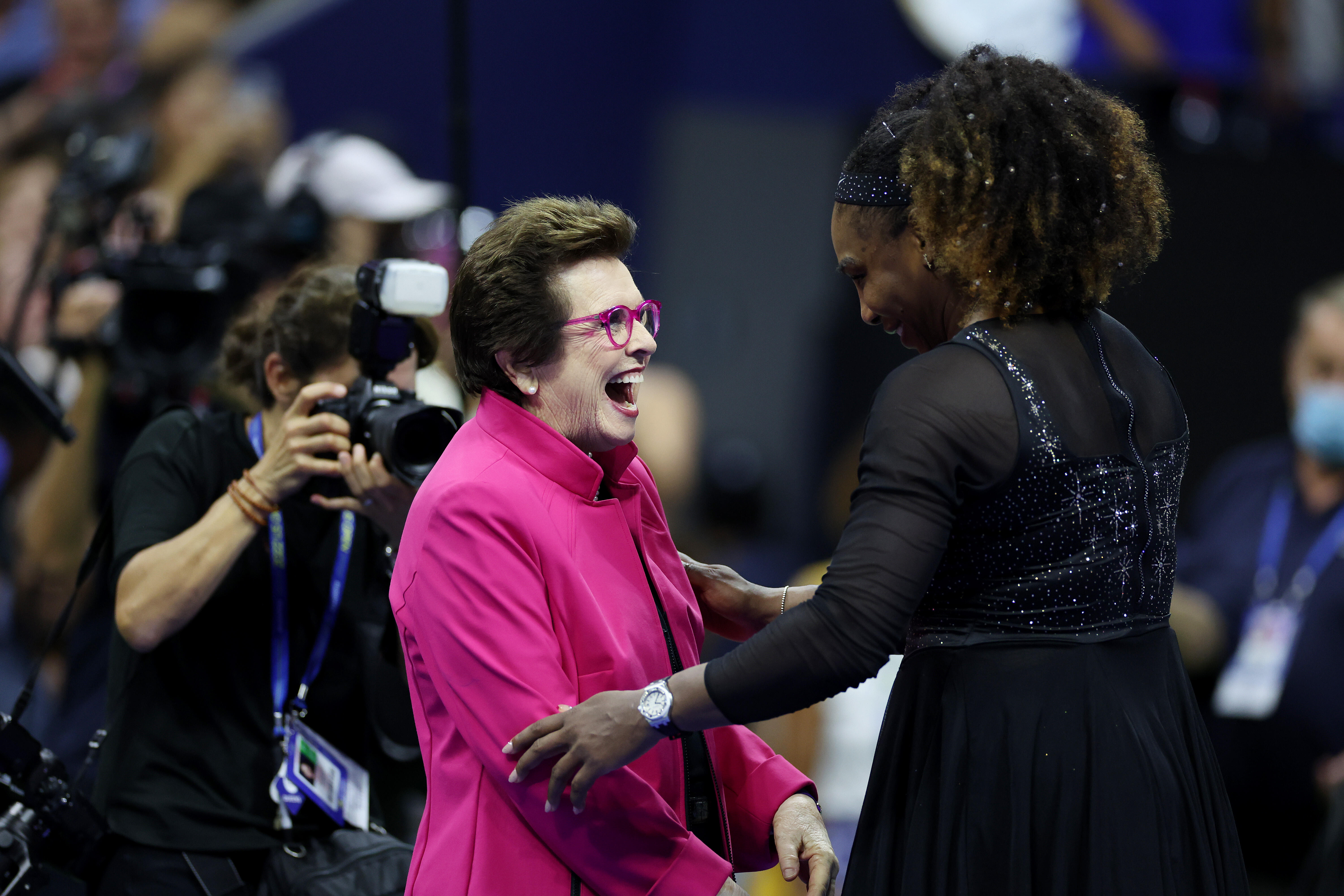 Billie Jean King & Serena Williams
The stands were packed with fans and celebs on what could have been Serena Williams' final match last night: Hugh Jackman, Bill Clinton, Queen Latifah, Katie Couric…The tennis great kicked off her final U.S. Open last night, going head-to-head with Danka Kovinic and WON!
But an Oprah tribute was already prepared and they rolled it.
That and the new Gatorade commercial honoring the legend voiced by her longtime friend Beyonce
And one more thing...Serena certainly decked herself out for her final U.S. Open. She wore a crystal-encrusted tennis outfit, complete with crystals in her hair and diamond-encrusted shoes. Her skirt was made with six layers to represent the number of U.S. Opens she won, although she later admitted she took some off because it was too heavy. And in cuteness overload, her daughter Olympia donned a matching outfit.