Clogs and claw clips. Chokers and metallics. Flare jeans...you into it?
Everything old is new again in fashion—this time, 1990s styles. Some things—namely, low-rise pants and pencil-thin eyebrows—has sparked some debate (many women are simply not willing to over-pluck again), you're going to start seeing more and more 90s fashion styles.  
A big one? Non-skinny pants. Think Princess Diana in her loose fitting pants and a blazer. By the way, at the recent fashion week in Paris, Avril Lavigne's Skater-Girl style got a whole lot of attention.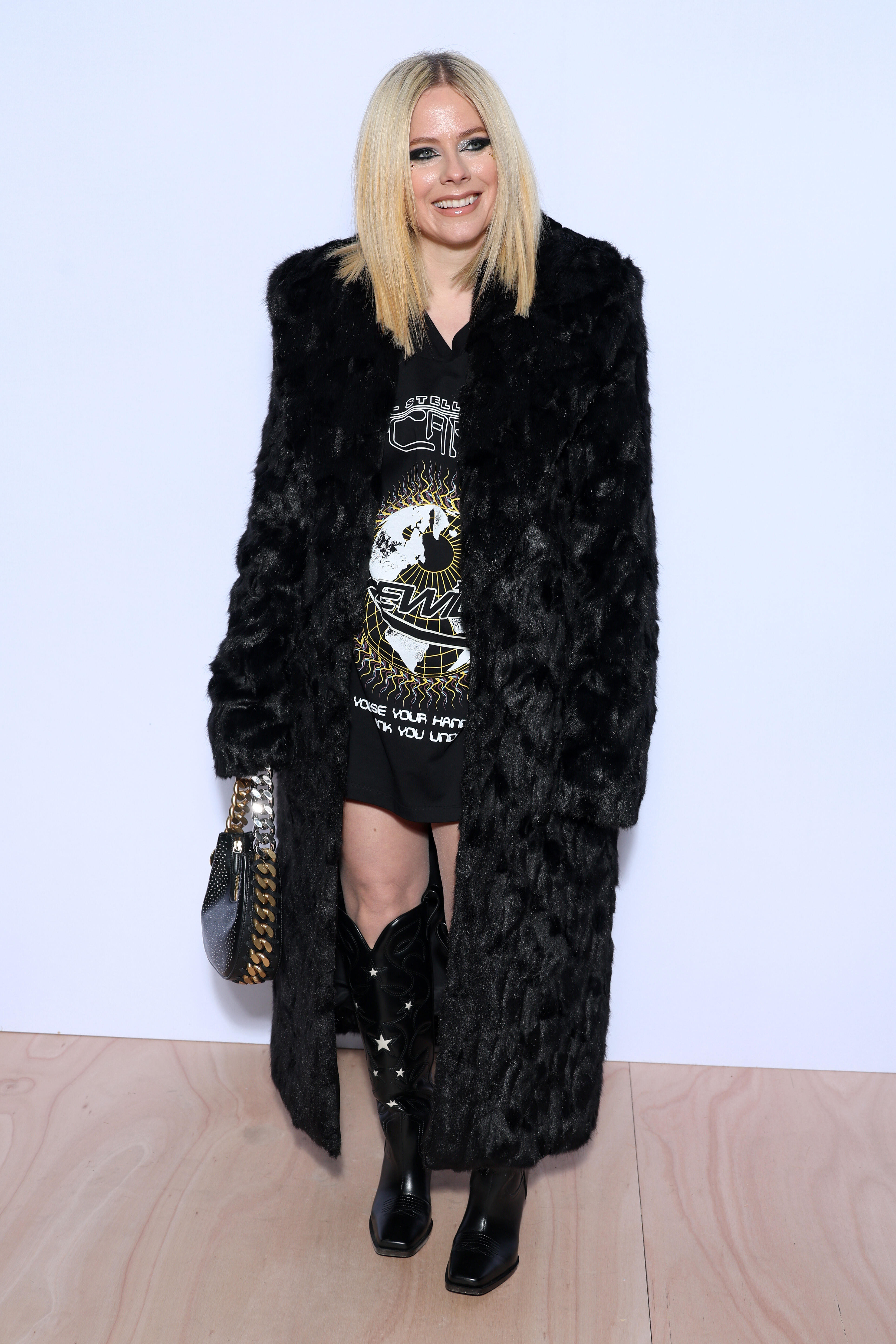 Avril Lavigne at Stella McCartney
Paris Fashion Week 2023