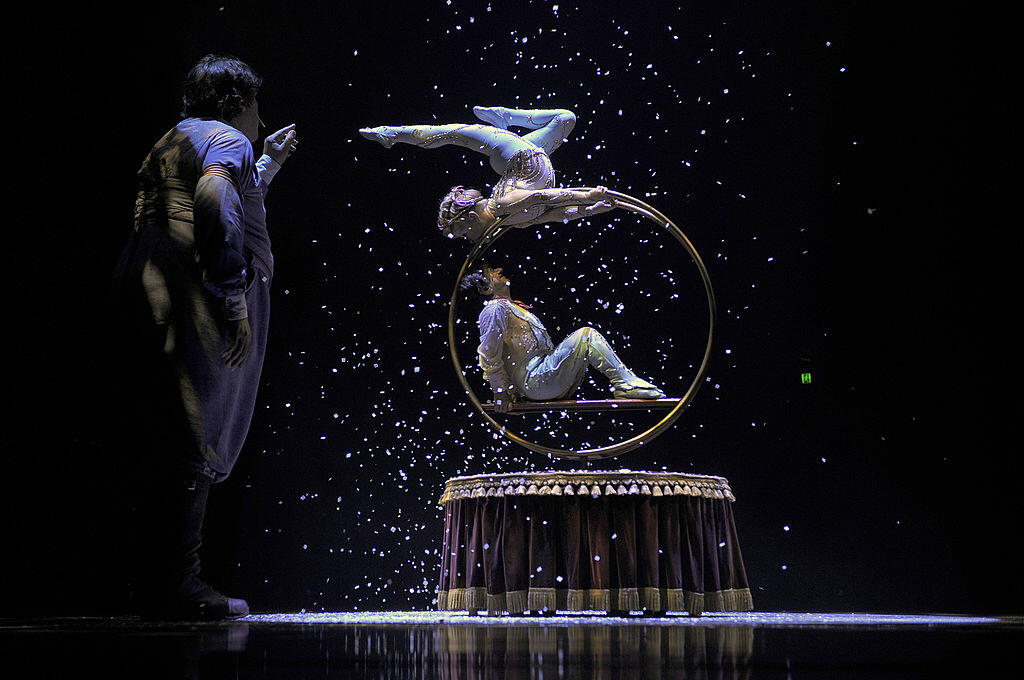 Cirque du Soleil, the world-famous Canadian circus performance company, will bring their new show 'Corteo' to Portland's Moda Center for one weekend only beginning Thursday March 9th thru Sunday March 12th.
Kells St. Patrick's Irish Festival starts this weekend at Waterfront Park. St. Patty's Day isn't until Friday March 17, but The Shamrock Run and Portland's St. Pat's Parade are this weekend. Here are some cute T's to get your green on.
The Portland Thorns will host a four-team preseason tournament at Providence Park. The three-day invitational will take place during three days starting Sunday.
Sneakerheads, pull out your absolute favorite kicks to show out at this years Rose City Sneakerfest.
They'll be singing the blues in Milwaukie Saturday at the Winter Music Festival.
I, for one, am really going to miss going to the Doug Fir on Burnside. You may have heard it's headed to the old Montage building under the Morrison Bridge this summer. So you may want to check hit up Doug Fir Friday night for some live music from Dopapod.
Studio Ghibli Film Festival is all month long at OMSI. Eighteen extraordinary adventures from one of the most acclaimed animation studios in the world.
Nickelodeon's Paw Patrol Live is coming to the Veteran's Memorial Coliseum March 11th and 12th! We've got your free tickets
Just want to go hang with friends over a tasty local brew? It's Portland's Brewery Dining Month. Or grab some grub at SnackfestPDX on SE Alder.
Runners the Dirty Leprechaun 5k Obstacle Course is Saturday morning at Plumper Pumpkin Patch.
The 65th Annual Spring Portland RV Show is at The Expo Center.
Don't forget to get plenty of sleep. We're losing an hour when we move clocks ahead an hour Sunday morning.
The Oscars are at 5pm Sunday night hosted by Jimmy Kimmel. Rihanna will be performing her Best Song nominee from Wakanda Forever and Lenny Kravitz will perform during the In Memoriam segment. Who do you think will be winning?
New Movies:
"SCREAM 6" is hoping to net a franchise record opening weekend. The first Scream without Neve Campbell is looking to make between $35-40 Million this weekend. Currently 2000's Scream 3 holds that record at $34m. Win your free tix.
"CHAMPIONS" starring Woody Harrelson.
"65" starring Adam Driver.
Speaking of Adam Driver the movie that made me love this guy was This Is Where I Leave You. I've been telling Mike to watch this forever. It came out 10 years ago but it's #1 on Netflix right now. Also stars Tina Fey, Jason Bateman, Jane Fonda...Watch it. This is the scene where he got me: