The National Retail Federation tells us the average family spending for back-to-school expenses will be $696.70 this year! This is just the average, so we urge you to be in the part of the population that spends less than this. So how does one save money??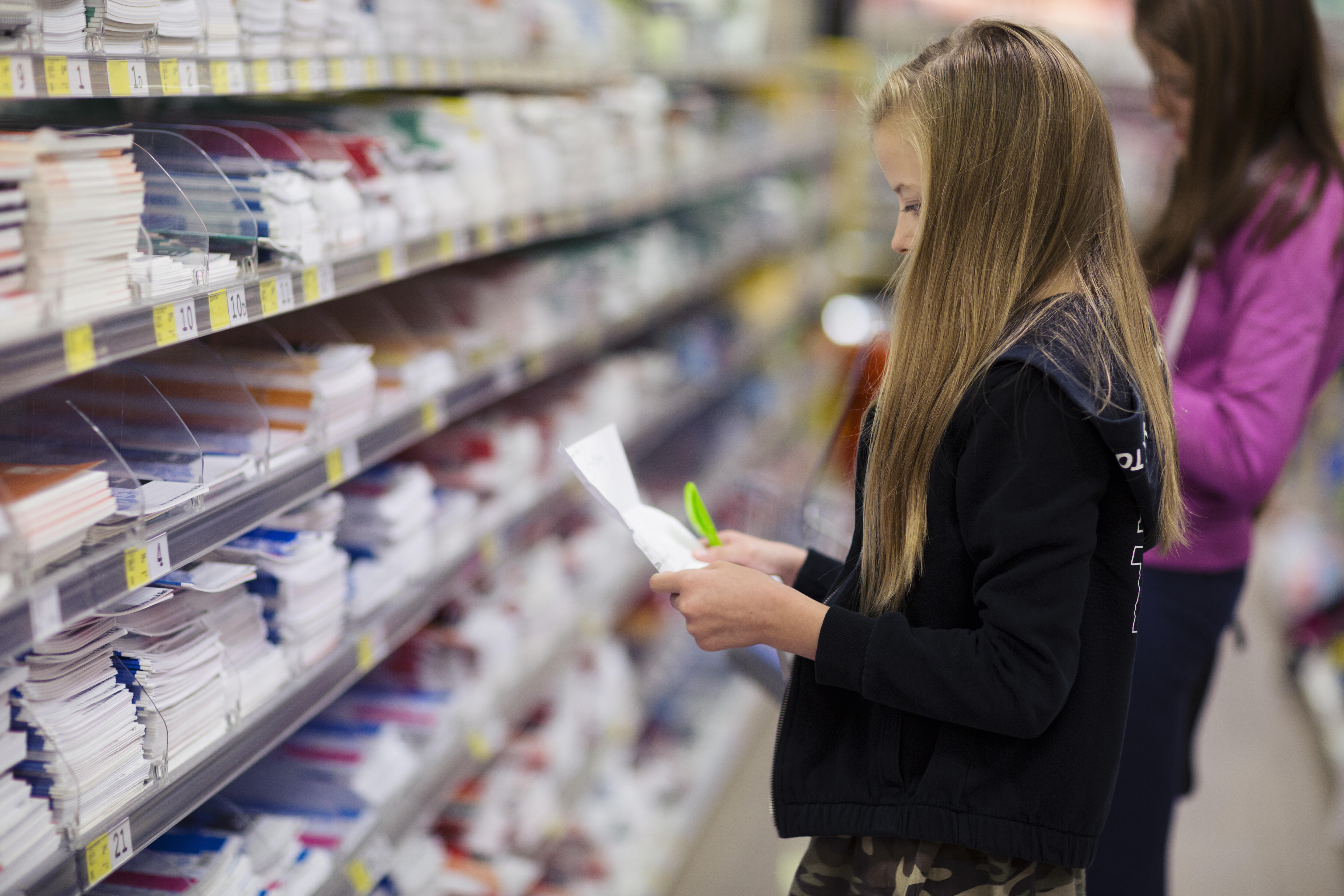 MAKE A LIST
It's a simple but important trick: write down what the kids need, not what they want. Don't buy something just because you see another parent adding it to their carts. If your kids are older many parents give their child a budget to shop. Stick to the budget.
BUY USED OR VINTAGE

Luckily vintage clothing is really in so shopping a goodwill and thrift stores. In fact on August 27, ThriftCon is bringing its pop-up market right in our backyard at the Portland Expo Center. Plus there are plenty of apps and sites out there to help you track down any used or refurbished items on your list, including Amazon, Best Buy, eBay, Etsy, Depop and Mercari, among countless others.
Whether you're shopping for textbooks, electronics or clothing, you'll pay less this way than if you were to buy the item brand new. Plus, you can usually find discounted items in "like new" condition on most of these platforms.
TAKE ADVANTAGE OF COUPON CODES
Though you may have to scour the web to find them, there are often coupons or promo codes out there that can help you save even more money. CouponCabin and RetailMeNot can be good starting points when searching for coupons. Also many retail websites will offer a 10%-15% discount for signing up with your email address. You can always unsubscribe after you've used the discount.
TAKE ADVANTAGE OF STUDENT DISCOUNTS 
With a simple Google search, you'll find lists of stores of all categories that will mark off items if you flash your child's student ID. For example, Apple, Microsoft, H&M, Madewell, American Eagle and Goodwill all offer discounts just for students.
You can also take advantage of student discounts through sites such as Unidays and Student Beans or by signing up for a discounted Amazon Prime Student membership. Note that these discounts are usually intended for higher education students, though they sometimes extend to grades K-12.
BUY IN BULK
Once you've agreed on some lunch ideas, it's time to go shopping. Buying in bulk is a tried-and true way to save money. Rather than purchasing pre-packaged single servings of chips, cookies, trail mix, popcorn or dried fruit, buy the larger sizes and portion them out yourself.
Oregon Charter Academy provides laptops and learning materials and they are tuition free! A lot less back-to-school shopping for online learning. Oregon Charter Academy was named Best Charter School by our community in the Statesman Journal's Best of the Mid-Valley Awards. This is the THIRD year in a row ORCA has been named the best!